Who We Are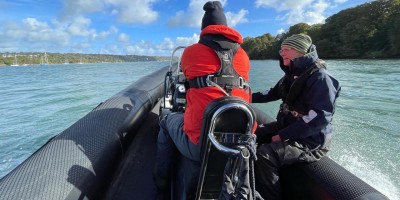 We are an RYA accredited powerboat school based in North Wales. We operate from two bases - the iconic Conwy Marina & majestic Menai Bridge. All our instructors are highly experienced and passionate about what they do; they will ensure your time with Seawake Powerboat Training School is informative and enjoyable.

Our courses are taught by local, experienced RYA qualified Powerboat Instructors on our training RIBs. Our instructors teach using RYA guidelines, their own experience and their vast valuable local knowledge of the Menai Strait and North Wales coast.

We are an RYA accredited training centre which means we maintain high standards in-line with the RYA's guidelines and syllabi, and that our courses are highly regarded worldwide.


Our Courses
All our courses are taught by local experienced RYA qualified Powerboat Instructors.
All our instructors have a vast amount of boating experience. They teach using RYA guidelines as well as using their valuable local knowledge of the Menai Strait and North Wales coast.
Find out which course is right for you.
Where we are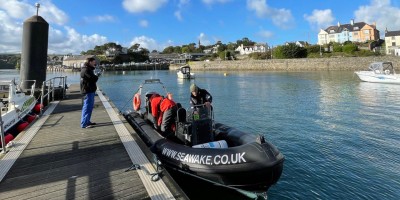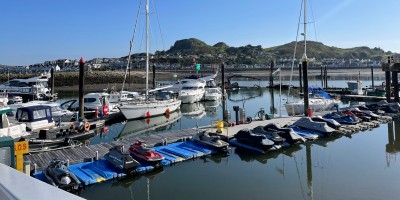 Click HERE for our locations.
Our boats can access the Menai Strait on most states of the tide - we are only restricted for an hour either side of low water springs - but we make allowances for this by either being out on the water or in the class room!
Why We Are Different
What makes a Seawake Powerboat Training course different is our team. We're all enthusiastic powerboaters who have a vast amount of experience on the water. Our office team have all been on our courses too, so they know exactly what they're offering to customers. Our instructors all come from varied backgrounds but have one thing in common, tonnes of experience and boating know-how! They all have different teaching styles and will do their best to accommodate anyone who wants to learn powerboating skills. Our students tell us that our relaxed but informative approach puts them at ease straight away. Theory is important but we know that getting out on the water is the fun part for most! This is why classroom activities for PB1 and PB2 are done in our classroom close to where we moor the boats so we can get maximum time on the water.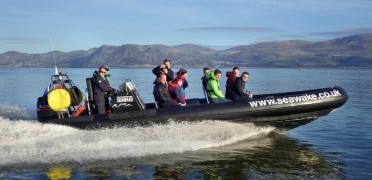 A Recent Comment...
"Many thanks for the PB2 certificate, which arrived this morning. I'm pleased to say that I received my RYA membership package this morning too.
Both Pete and I enjoyed the course very much and feel much for confident than we were before the course, particularly having experienced the weather conditions on Sunday. Speaking for myself, I felt very apprehensive when we went out on Sunday and as I tend to be cautious when in control of any boat, I was concerned afterwards that I might have been over cautious. Your kind words are very much appreciated.
I was impressed by Seawake. The quality of the boats and equipment was excellent and I was particularly impressed by the instructors i.e. you and Rich. You were both highly professional as well as being very experienced powerboat handlers, but most of all I was impressed by the patience you both showed when having to teach a couple of duffers like Pete and me. You were both first class.
I have no doubt that I'll be back to see you sometimes.
Once again, thank you for everything."